Eros Now to enter into a partnership with leading fashion and lifestyle channel FashionTV
01-Oct-2018
A leading global company in the Indian film entertainment industry, Eros International declared that Eros Now has entered into a partnership with leading fashion and lifestyle channel FashionTV (FTV). Eros Now is Eros International's cutting-edge digital over-the-top (OTT) South Asian entertainment platform.
With this partnership, Eros Now will be the first OTT player to venture into the fashion and lifestyle segment by providing consumers access to FTV's 12+ Live TV Channels and 145+ hours of VOD (Video on demand) content.
FTV is a 20-year-old global satellite TV network, which delivers the latest fashion trends, models, events and celebrity news. FTV has already an unmatched library of its 11,000+ Bollywood and regional films, entertainment shows, music videos and originals.
The tie-up with Eros Now, FTV will further expand its content offering to consumers, now encompassing fashion and lifestyle as well. Further, this first-of-a-kind partnership gives subscribers a chance to delve into the lives of their favourite models, view never-seen-before interviews of fashion gurus and get an exclusive view of the modelling industry, making it an ideal hangout for fashion enthusiasts who will now have front row access to the best of fashion and lifestyle.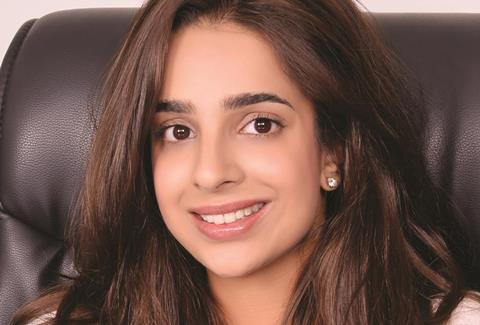 Commenting on the partnership, RishikaLulla Singh, CEO, Eros Digital said, "Recognizing very distinct consumer behaviour of linear and on-demand consumption patterns, the association with FTV adds a new dimension to the Eros Now platform. Eros Now has always stayed ahead of the curve and the foray into alternative and fashion programming, in addition to our existing unrivaled entertainment content, further reiterates our promise to offer differentiated and relevant content."
Alex Ecker, Senior VP of FashionTV Asia/Pacific said, "FashionTV is proud to be partnering with Eros Now,and we are delighted to enter this new and exciting business chapter in India. The Indian market is one of the world's largest and is of utmost importance for our company. Now, the Indian audience will be able to enjoy our multi-media OTT and VOD platform called FashionTV+, which is offering 12+ live streaming channels with 24/7 glamorous entertainment and a review of the latest fashion trends."
Popular Reads:
FabAlley launched new campaign to celebrate fashion for all
Secret Hotels to help customers to book hotels last minute on goibibo.com